The

GetCalibPieces

function retrieves the boundaries of the calibration pieces of a particular axis given by the parameter

dim

. The variable array

CalPieces

returns the indices of the calibration boundaries and the corresponding world coordinates. The array is automatically resized and contains the data in the following format: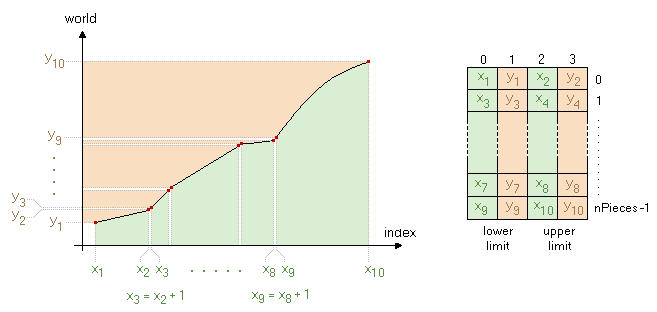 The function returns the number of calibration pieces. A value of -1 is returned if the calibration table is not initialized (which should never occur under normal circumstances).